Ken-ARC
E.R.P Software for Asset Reconstruction Companies (ARCs)
Kensoft provides state of the art Customized Enterprise Software Solutions and 3-tier Cloud Products. With built-in knowledge-based DSS(Decision Support Systems), our Financial Software Products have been successfully implemented and used in major corporations in India and abroad.
KEN-ARC (Kensoft's E.R.P Software for Asset Reconstruction Companies) is a seamlessly integrated enterprise software product designed for companies engaged in the business of resolution of non-performing loans (NPLs) acquired from Banks and financial institutions.
Ken-ARC drives innovation and productivity with several modules & over 1150 program units seamlessly integrated to enable control, monitoring & management.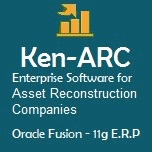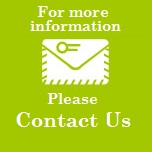 Key Functionality & Main Modules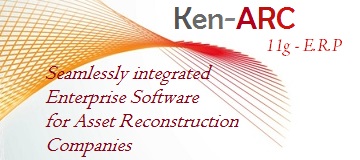 Key Modules:
- Policy Parameter Controls & Definitions
- Customer interaction Management System
- Bidding and Portfolio Acquisition
- Post Acquisition Modules
- Primary Security & Collateral Security Management
- Legal Module
- Recovery Management and Performance Control
- Integrated Loan and Financial Accounting

-- Loans Accounting System
-- FAM (Fixed Asset Management)
-- Trust Accounting
-- Bills Payment Management

- DSS (Decision support systems) with Reports and analytics
- Integrated Web Services
- Utilities and Customer Services
Ken-ARC: Kensoft's Enterprise Software for Asset Reconstruction Companies is a domain enriched Product with complete end-to-end integration right from the Acquisition Process, Formation of trusts and issue of SRs to Collateral and Primary Security management with Legal modules to handle court case monitoring & actions under SARFAESI Act as also non loan related legal matters. Some of the key modules are given
home
Previous
Next
Distinguishing Features of Ken-ARC:
KEN-ARC 11g-E.R.P has an evolved knowledge base incorporated into it's systems. It is designed to automate core processes and streamline advanced recovery functions. Delivered as a single point solution with development, implementation and support for production environment including managed services for Oracle software.
Apart from being extremely user friendly, Ken-ARC has extensive built-in validations to avoid data entry level errors.

Ken-ARC is a domain enriched software product which is tailor made to suit companies engaged in the business of resolution of non-performing loans (NPLs) acquired from Banks and FIs.
Ken-ARC 11g-E.R.P

Our Recovery Management Framework has detailed reports & functionality for risk mitigation and control.
Identify → Assess → Monitor → Control → Evaluate
Kensoft
With Enterprise-class scalability, Ken-ARC has in-built sharp & incisive Decision Support Systems with detailed online reports generation.

Our build up of knowledge
based libraries ensures that either customization of our existing products
or developing new modules ground upwards is done in the fastest turnaround time.

Our products are developed & designed on state of the art web-tier architecture. With Ken-ARC, User defined parameters can be set/reset and switched between different types online.
home
Previous
Next
Contact Us
Send us a request for a preview of Ken-ARC
Please key in your contact phone number and e-mail address. Your feedback is important to us.